Our Firm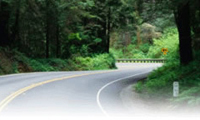 We provide investment strategies to individuals, corporations, and foundations.  We firmly believe that asset allocation* is an appropriate investment strategy, and feel it is our obligation to help our clients to never forget this.

Through our strategic relationships, we are able to provide a tremendously diverse lineup of potential solutions, including: mutual funds, individual stocks and bonds, CDs, variable annuities, fixed annuities, non-traded REITS, managed accounts, and exchange traded funds (ETF's).
It is our objective to add value to our client's portfolio's in 3 meaningful ways: Education about opportuntiies and options available to them as investors in a concise manner, timely and consistent rebalancing of accounts to keep an appropriate asset allocation, and reducing the emotional impact of investing by diversifying across asset classes and styles.
*No investment strategy, such as asset allocation or diversification, can guarantee a profit or protect against loss during periods of declining value.